Atticus is Suited Up and Battle-Ready for 2022
December 13, 2021
Guided by a well-defined cultural framework, Atticus is best positioned to mitigate today's challenges
Going into 2022, Atticus, a leader in branded-generic pesticides, is staffed and battle-ready to deliver reliability to customers. As we reflect on the unprecedented realities of supply uncertainty and sourcing challenges, our cultural framework has been our constant backbone allowing us to mitigate today's challenges, while preparing our team and customers for the years ahead. Retailers can benefit from our unrivalled cultural framework, diverse portfolio and market focus, all combined to deliver on our value proposition of relevant, simple and reliable.
Though these principles have never been harder to deliver on, Atticus is going to extremes to help our customers plan ahead to secure herbicides, insecticides and fungicides that benefit retail distribution. By doubling down on three core competencies: diversification, operational excellence, and business acumen, we amplify our commitment to delivering a reliable experience for customers amidst uncertainty.

DIVERSIFICATION BRINGS AN EDGE TO ATTICUS
As one of Atticus' core competencies, diversification gives Atticus an edge to reliability. Our diversification begins with a team of talent with unique backgrounds and experiences coming together under 'One Atticus' to provide best-in-class service across functional disciplines.
From there, our broad, global and U.S. domestic sourcing network is complemented by a robust regulatory strategy at both the technical active-ingredient and end-use product levels, allowing agility when unforeseen shutdowns or delays occur.
Beyond product-sourcing, our broad portfolio allows retailers the ability to balance current relationships while identifying Atticus products to further complement their diverse agronomic and business needs.
The introduction of EcoCore™ has given Atticus a stronghold in providing pesticides for a growing number of professional non-crop markets. EcoCore delivers unparalleled branded-generic pesticide options for those who fight pests and contribute to the safety and comfort of people; the beautification of our surroundings; and the protection of personal property and critical infrastructure.
"Scalability and diversification is key to reliability," said Randy Canady, Atticus Founder & CEO. "It puts us in an ideal position to mitigate supply availability, costs, tariffs, and pandemic challenges while ensuring consistent product integrity and a trusted customer experience. Atticus is not defined by the current challenges, but rather by the cultural framework that has guided us and helped us remain reliable all along."
THE INTEGRITY OF OPERATIONAL EXCELLENCE
Operational Excellence is engrained across the organization through systems, processes, communication and coordination. It is a mindset that only culture can propel, and it has been proven to be a continuous foundational commitment. At Atticus, Operational Excellence is not just another buzz word, it's an undeniable energy felt throughout our halls. Because of it, we can deliver a cohesive experience that's supported by sourcing and logistics expertise, allowing us to manage through instability.
"Despite the chaos around us, our team brings an unmatched level of intensity to work every day to deliver a simple experience for our customers," Canady explained. "Having a company structure that lives and breathes Operational Excellence allows us to provide superior, predictable customer service."
Even from our beginnings, we created a portfolio first and then built back-office support to ensure we had the discipline, staffing structure and requirements to not to outrun our value proposition. By employing this purposeful approach to business growth, we ensure that we're providing a continuous customer experience at scale without sacrificing the quality of our service.

GROWTH WITHOUT SACRIFICE
With an aggressive appetite for sustainable growth, Atticus remains focused on long-term decisions that invest back into the robust team of talented professionals. Atticus Freedom, an internal employee success initiative, supports the Atticus team with best-in-class benefits.
By identifying, attracting, recruiting and retaining top-tier talent and continuously constructing the appropriate processes and structures, only then can Atticus deliver. Investing in our team's overall wellbeing and future through Atticus Freedom empowers our people and company to achieve greater success, creating greater impact among one another and with our customers.
"Investing in our people puts us in the best position to grow at scale," said Canady. "With Atticus Freedom in place, we can extend the right tools, support and hospitality to our team of talented professionals they will, by extension, take care of our customer experience, known as Atticus Essential."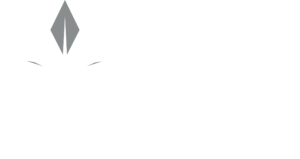 The Atticus cultural framework comes to life not in standard titles or positions, but in a team of skilled professionals with diversified experience and unique perspectives who live the Atticus guiding principles. In addition, our team of SuCitta Warriors have ownership and accountability that carries through to customers with a high level of attention to detail.
ABOUT ATTICUS, LLC
Based in Cary, NC, Atticus, LLC is an American-owned, bootstrapped and independently operated company. Atticus offers a broad and expanding portfolio of relevant, branded-generic pesticides for Agriculture and EcoCore markets. Driven by grassroots experience and an unwavering commitment to operational excellence, Atticus is an ally uniquely positioned to focus on long-term decisions that benefit retail distribution, the beautification of surroundings and the protection of essential infrastructure. Bringing products to market that complement agronomic and business needs is how Atticus helps retail distributors and end-users get the most out of their input requirements.
No matter the circumstance, it is our goal to perform as 'One Atticus'. We accomplish this by each individual working hard to uphold the Creed of a SuCitta Warrior, our framework for predictable decision making. With the Creed, we can empower and enable our employees to make decisions that are consistent and go beyond opportunistic decision making, all which benefit our customers. We are prepared to deliver our value proposition and earn business for years ahead with balanced growth, breadth and depth of the team, while going to extremes to deliver.
The balance in our staffing and team structure allows us to take this holistic approach to the business, establishing a solid foundation to ensure longevity in the journey of growth. The Atticus team has grown to more than 60 professionals, including a commercial team complemented with powerful back-office support. To see how we've grown and who we've grown with, visit atticusllc.com/meet-our-team.
CONTINUED COMMITMENT AND GROWTH WITH RETAIL DISTRIBUTION
We respect the critical role that independent retailers and cooperatives play in American agriculture to satisfy the infrastructure requirements and local agronomic nuances.
Retailers can benefit from Atticus' proactive engagement and decisive action as they prepare for the next crop season. There is no way around it; there will always be new stressors and retailers need to confide a reliable partner. Atticus is a team that doesn't back away from intensity and in this chaotic state, has never brought more forethought to cut through the noise. When every decision matters, retail distribution can put their trust in Atticus to manage their pesticides needs, protect them from the volatility of the marketplace, and ultimately clear the path of victory for their business and customers. When stakes are at an all-time high, lean on the best with Atticus in your lineup.