The Atticus Operational Excellence Approach: Agile, Adaptable and Aligned
October 12, 2021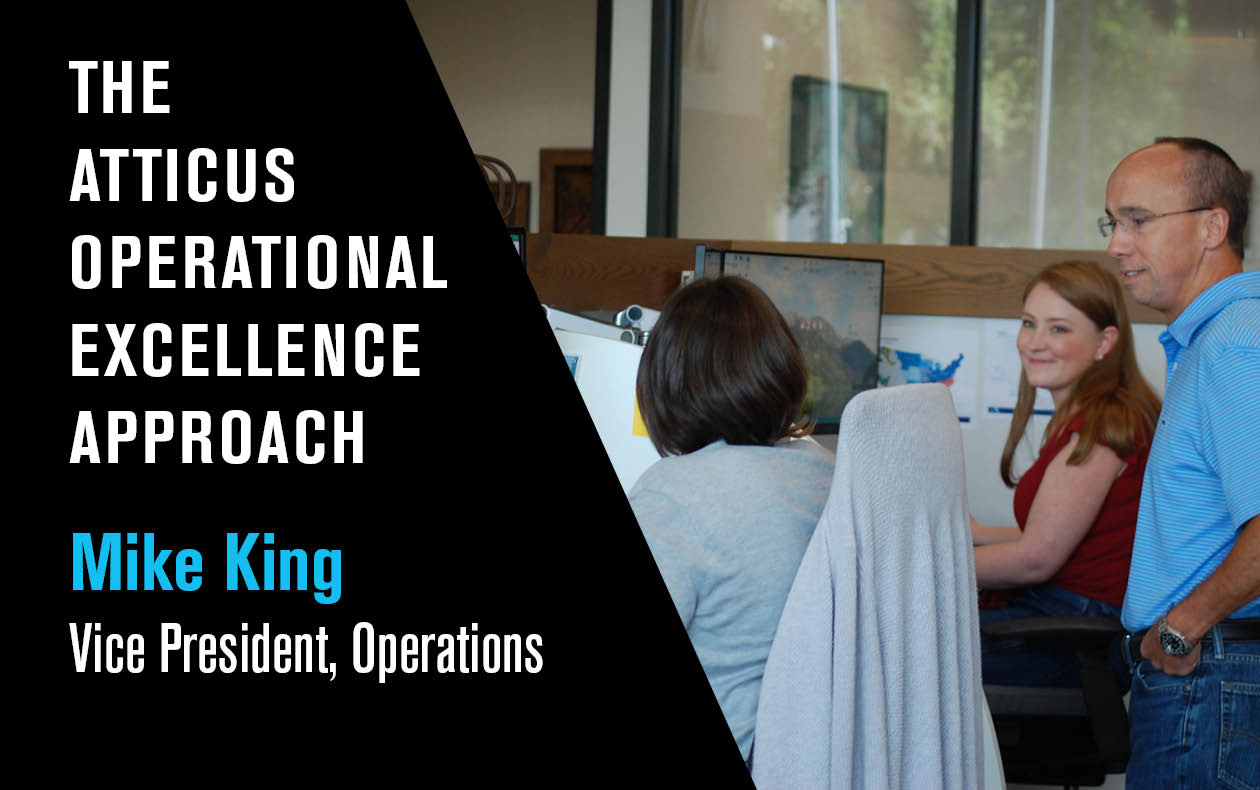 By Mike King, Vice President, Operations, Atticus—Supply chain dynamics have changed significantly over the last 12-18 months. Agriculture has faced challenges with global trade and tariffs, a change in administration, the global pandemic, international and local manufacturing delays, stateside port congestion, and local logistics capacity constraints.
While these challenges affect the entire industry, Atticus has been able to work through these extraordinary times with a deliberate approach to build resilience.
We have pushed ourselves to persevere through every obstacle while learning, developing and strengthening personal and company-wide competencies for adaptability and decisiveness; forge new strategic relationships and define new strategies for sourcing and manufacturing, and deepened our manufacturing and logistics diversity to sustain our arsenal of weapons. We continue to improve processes and automate systems where applicable, and review and challenge every aspect of our supply chain.
In short, Atticus has adapted to the new normal. Operational excellence for us is a mindset solidified in a cultural framework. That includes human resource structure and staffing, systems and processes, and communication and coordination.
Simply put…our people, processes and structure, with a heavy dose of discipline, allow us to succeed.
When we began, like most small companies, we had a few professionals doing multiple functions with little defined by way of documented processes. As Atticus grew, so did the complexity. We took the time to "process map" the entire operations team, restructured for logical workflow and staffed for longer-term scalability with an eye on bench strength and succession planning.
All of this gives Atticus a competitive advantage and our customers real benefits. We excel as a small team of high-performing professionals relentlessly driving for results. Day in and day out, I am energized by how quickly our people can identify a strategy, product or everyday problem, then align on a solution and deliver for customers. No matter the complexity, no matter the discipline, we are adaptive, creative, resourceful and decisive.
The ultimate industry sin is to negatively impact the customer. We take it personally if we fail. So, Atticus chooses to engage with customers through a relentless pursuit of results, saying what we are going to do and then doing it. It sounds simple, even basic, but most of our competitors don't do this consistently. We have found this is the way to be accountable and reliable.
Operational excellence will remain part of our living cultural framework, embedded in the way we think to drive our actions and results. We aspire to be a triple-A supply chain team; agile, adaptable and aligned. And when you couple that with the most extensive branded-generic product portfolio in the industry and knowledgeable, well-networked business and sales managers, Atticus is unrivaled in its organizational alignment with a focus on the future.
Mike King has been in the agricultural chemical industry his entire 30-plus year career. He started with FMC two weeks out of high school and worked his way up through various manufacturing, operations and supply chain roles, including plant management. He then moved to North Carolina to work for MANA (now ADAMA) and then to Verdesian Life Sciences, spending a large portion of that time integrating acquired companies and building a scalable and sustainable operations and manufacturing platform. For the last two years King has served as vice president, operations, for Atticus.