Atticus Takes First Step in Comprehensive Spanish Label Offering
September 23, 2022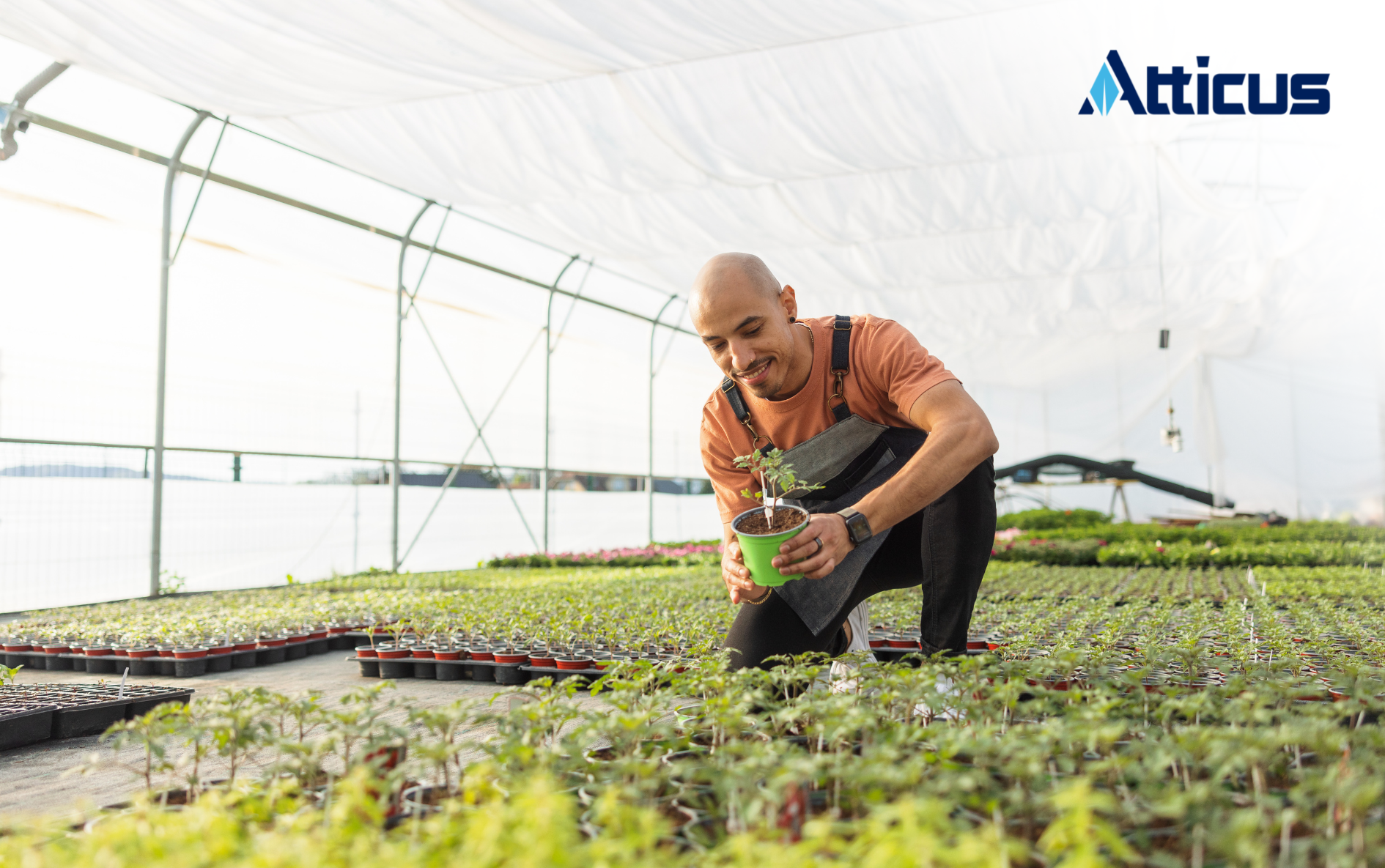 In a deliberate step to improve understanding of product application and stewardship information among Spanish-speaking users, Atticus is translating product labels for the company's entire portfolio of more than 200 products to Spanish. Atticus is proud to announce its first Spanish-translated portfolio is in the Greenhouse and Nursery segment under Atticus' EcoCore division.
"Spanish-speaking applicators play a critical role in both the Agriculture and EcoCore markets as their efforts help secure our food supply, contribute to the safety and comfort of people, beautify of our surroundings, and protect critical infrastructure," said Randy Canady, founder and CEO, Atticus.
"As Atticus strives to create a simple experience for end users, we recognize the importance of product stewardship. Providing the right tools to empower and support Spanish speakers brings ease of product use and application accuracy that empowers Spanish speakers with the independence to efficiently apply products—whether on the farm or in a professional EcoCore environment. Supporting them is mission critical for our team." Canady said.
Considering the fact that 61% of America's landscape labor force are of Hispanic, Latino and Spanish (HLS) origin and more than half of the country's hired farmworkers are Hispanic, Atticus is proud to offer Spanish translations of label information for its comprehensive portfolio of pest-control products.
Pesticide product labels provide important information about effective pest management, application rates, product mixing procedures, disposal guidelines, and compatible complementary products. Labels also help ensure the desired control of targeted pests without costly over-application and help avoid potential risks when products are transported, handled, and stored.
By supporting Atticus' value propositions of reliability and simplicity, this initiative is intended to make product applications easier, more accurate and effective for Spanish speakers.
"American landscapes and farms are dependent on the strong work ethic and skill set of the Hispanic labor force," said Canady. "This is just the first step in our commitment to continue translations of labels for the complete portfolio. Agricultural product label translations are in process and the remaining EcoCore labels will closely follow. This effort is consistent with Atticus' cultural framework—we're driven in all areas of the business to deliver the tools needed to make product selection and application simpler."
Atticus provides branded-generic fungicides, herbicides, and insecticides for the U.S. row crop, specialty agriculture and professional non-crop EcoCore markets. To better serve the critical need for safety and ease of use, Atticus plans to continue translations across its complete portfolio.
View Atticus' first step in this comprehensive commitment, the Spanish EcoCore Greenhouse and Nursery portfolio product labels, and explore the full EcoCore portfolio at atticusllc.com/ecocore-products. The Spanish labels and product resources are conveniently posted on the Atticus website, CDMS and Agrian.