EXPOSED; The Fragility of the Crop Input Supply Chain
May 10, 2021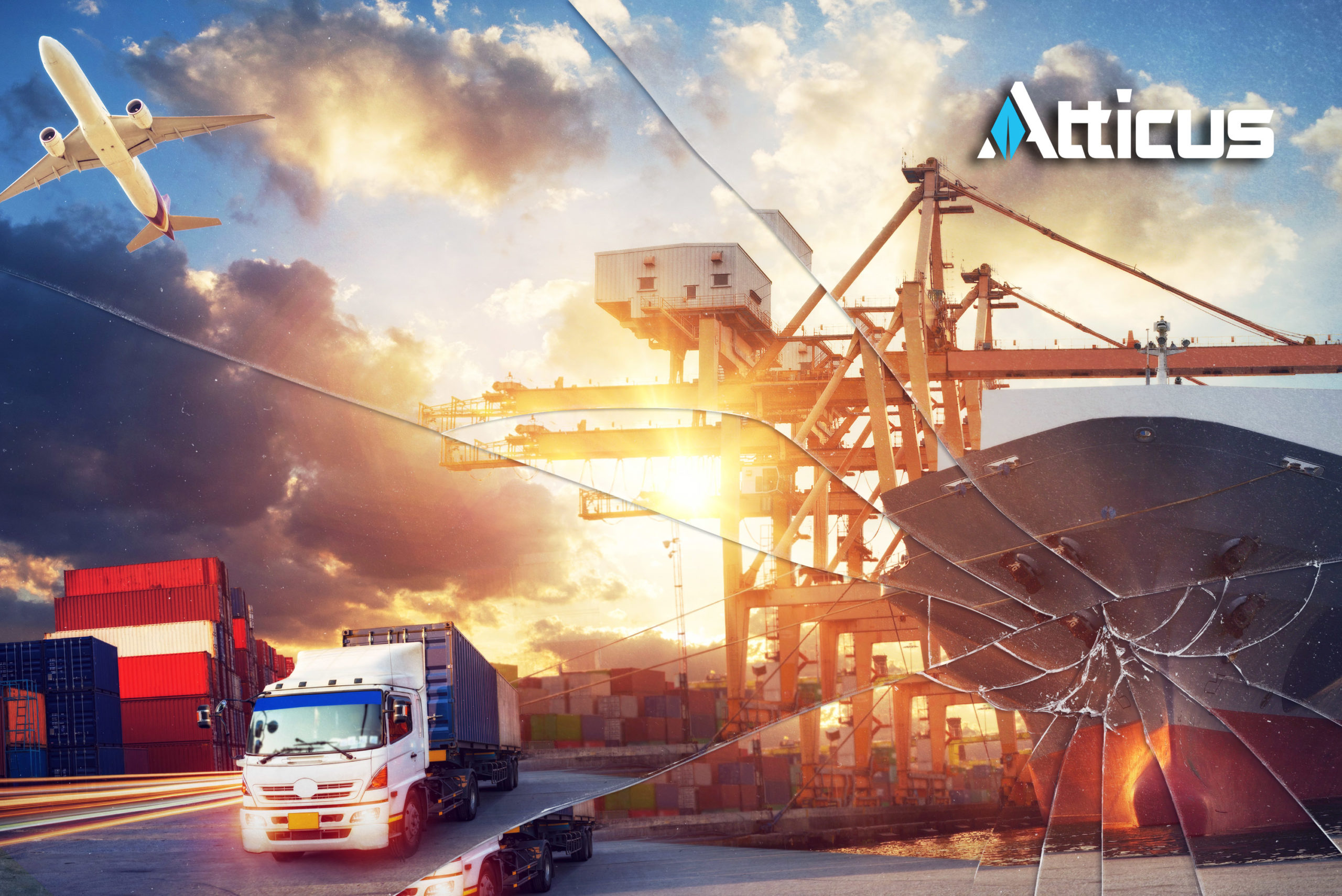 Conversations surrounding recent supply shortages are top of mind for retailers and growers with limited explanation of how we arrived in such a dismal state. The ongoing global supply-chain challenges are complex, affecting the crop protection industry and beyond. While high-volume products like glyphosate, glufosinate, and S-metolachlor command headline news, the current challenge is far broader-reaching with some of the smaller agronomically significant molecules delivering the greatest surprises.  Supply instability and price increases have been attributed to the pandemic, but a series of three progressive events landed us in the challenge we now face. Initial stress fractures were amplified by tariffs and further exacerbated with COVID-19, erupting supply fragility to its limits.
Initial Stress Fractures
Beginning as early as 2017, global manufacturing sources were already experiencing serious negative influences. Both China and India were adjusting to newly imposed environmental regulations, resulting in plant shutdowns and raw material shortages. Effects are still felt today. Basic chemical intermediates such as Pentanediol, Bromine, MEA (2-Ethyl-6-Methyaniline), and several others continue to be in tight supply, affecting not just one molecule but multiple, causing a ripple effect of delays as manufacturers attempt to produce active ingredients.
Tragedy that struck both China and India plants intensified with government-imposed environmental and safety inspections, which resulted in complete shutdowns of plants with phased re-openings. These forced shutdowns were further compounded as factories closed and consolidated, decreasing the number of factories by nearly half between 2017 and 2018.
Several factors resulted in price increases:
Disruption in intermediates
Shutdown of active ingredient manufacturers
Adoption of new environmental standards
The closures and consolidation of manufacturers
These all resulted in significant unpredictability in the supply chain, while also triggering basic supply and demand principals that resulted in price increases.
"Regardless of the challenge, the team at Atticus committed to Reliability as a core value proposition, and much like the farm community's commitment to deliver our food supply, we must consistently supply critical crop inputs," said Shannon Russell, EVP, Business & Product Development. "Atticus has built a broad global and US domestic sourcing network complemented by a robust regulatory strategy at both the technical active ingredient and end-use product level, which affords extreme flexibility while remaining within the EPA's FIFRA compliance. Such diversification puts Atticus in the best position to mitigate supply availability, cost, tariff and pandemic challenges, while simultaneously ensuring consistent product integrity."
Working Through Tariffs
In September of 2018, agribusiness felt the shock waves of several rounds of tariffs on goods produced by China. The burden of trade actions was amplified as the tariffs came when global manufacturing shortages were at an all-time high.
Outcomes of the resulting trade imbalance include container shortages and port congestion in China, India and the US. Additionally, US domestic logistics companies were stressed as the industry was still adjusting to the updated rules surrounding hours of service and the aging out of the driver workforce.
To mitigate tariffs, EPA registrants were forced to register alternative active ingredient manufacturing sources. For these EPA registrants, the registration process was already a lengthy and expensive endeavor that was strained by the EPA's overwhelming workload relative to staffing that was toppled further with government shutdowns.
Tariffs impacted "Opportunistic EPA Registrants" the hardest since they most significantly struck against those importing turnkey formulated, packaged and labeled finished goods. This started a shift of formulation production from China back to the US, causing strains on US domestic contract manufacturers, especially with formulations with water dispersible granules (WDGs) and suspension concentrates (SCs).
The pandemic brings labor shortages, shutdowns
While tariffs impacted costs, the pandemic brought its own set of unpredictable dynamics that spanned the entire supply chain, including active ingredient manufacturers, formulation and packaging manufacturers, as well as logistical infrastructure from ocean cargo to US domestic freight to warehouses.  With waves of infection come labor shortages, shutdowns, and transportation constraints, presenting challenges of ensuring product availability to growers during the growing season. Human capital is one of the most significant supply chain challenges of the pandemic, felt at all levels.
"We have definitely seen the uptick of inquiries for new business. But we have to tread lightly, because along with COVID, we are also experiencing the labor shortage," says a plant manager at one of Atticus' contract tolling facilities. "We typically rely on hiring seasonal workers to assist with fulfilling orders during our busier season. This past year we weren't seeing that activity of seasonal workers coming in that we have been accustomed to seeing. The last thing we would want to do is over-commit ourselves and not come through for our customers."
In addition to labor shortages, shortages of trucks, drivers, shipping containers, and delays in off-loading cargo ships interfered with US domestic manufacturing. Amid these shortages, the Texas severe winter storm of February 2021 dealt another blow to the supply chain's continuing unpredictability. The tolling plant manager explains, "If there's one glitch… If that truck delivering materials shows up one or two days later than it was scheduled to, then that sets everything back one or two days. Not just from an Atticus campaign perspective, but also the production campaign that is going to follow and the other customers after that. It becomes a chain reaction, and it is very hard to make up that line time once it is lost due to a glitch in the supply chain or because of a labor shortage."
Pandemic-related challenges put pressure on manufacturing systems that operate with tight supply schedules. "Everything we've ever experienced in this business is 'Just-in-Time,' whether it has been inventory or delivery. Our facility has become very good at being flexible with scheduling over the years and will continue to do so whenever possible. But until these shortages are addressed, everyone, including us on the tolling side of the business, will need to be thinking outside the box and become even more efficient in what we are trying to accomplish," says the plant manager.
"As we faced each of these three sequential events," Mike King, Atticus EVP, Operations, explains, "we deliberately fell back on our cultural framework with our commitment to reliability on the forefront and operational excellence as our foundational backbone. Through human resources structure and staffing, systems and processes, and communication and coordination, we turn these obstacles into a more agile, adaptable and aligned supply chain team."
So 'When will we go back to normal?'
Searching for a silver bullet proves to be an unproductive exercise founded on false hope. With supply unpredictability reaching back to 2017, tariffs, a worldwide pandemic, and the resulting labor shortage, a simple answer just doesn't exist. In crop protection and other industries, the issues are far-reaching, creating a delicate state of supply with a long tail of recovery.
"The escalating events leading to the current supply situation aren't always communicated," says King. "It's a misconception that these challenges will resolve as efforts to manage COVID improve. Although the state of supply isn't simple by any means, our commitment to strengthening every aspect of our supply chain coupled with our relentless pursuit of results allows us to deliver as dynamics become increasingly complex. We put our experience to work so our customers can focus on growing their businesses."
Looking forward, we should all brace for more of the same in Market Year 2022. But there are ways we as an industry can create more predictability in the coming crop season.
Atticus would like to extend a call to action for the industry to unite as growers, retailers and suppliers to define a new normal to work through these challenging supply dynamics. When growers and retailers actively engage, plan and act decisively as they prepare for the next crop season, suppliers can better manage supply and production to meet the agronomic needs of growers.
"It's more important than ever to commit to demand planning with a reliable supplier instead of making opportunistic product decisions based on pricing. While at the same time, suppliers should be held accountable and avoid exploiting an already emotional situation with premium pricing," said King.
"As the world charts a course toward recovery, there is not a more significant time to reach deep within the industry where we have all found an emotional connection to collectively build a more efficient, resilient and responsive era of supply chain and crop protection leadership," said Randy Canady, Atticus Founder & CEO. "We will not let this new era of supply chain challenges define us as an industry. At Atticus, we are battle-hardened and ready for combat … Market Year 2022 … Bring It!"