Atticus acquires Tacoma Ag
June 27, 2018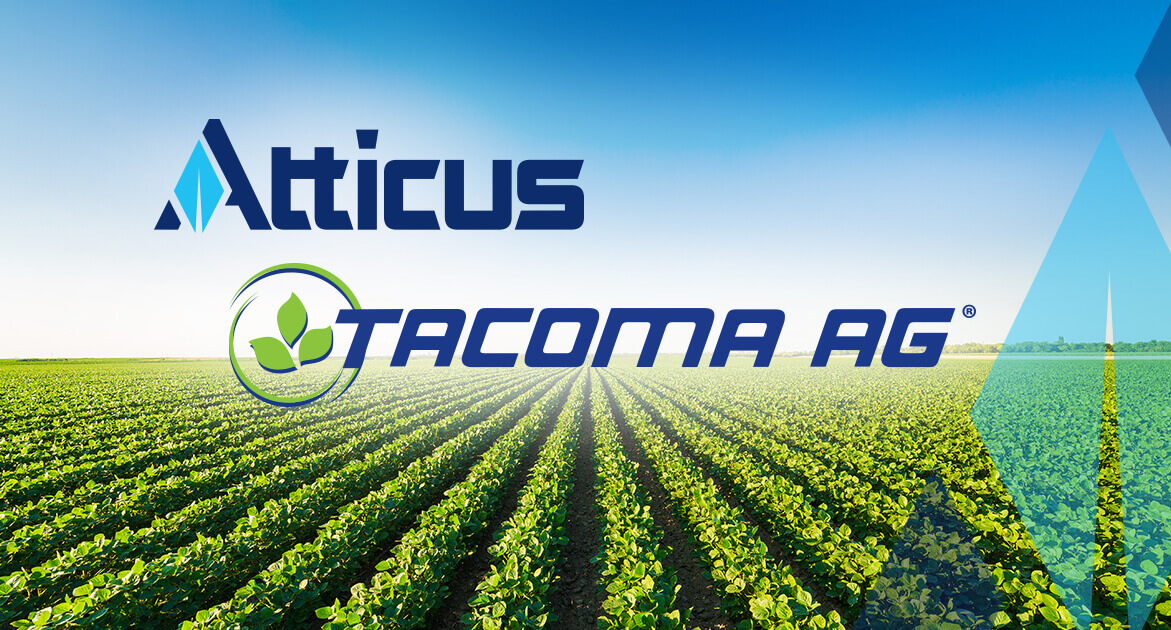 CARY, NC (June 27, 2018) – Continuing its commitment to provide distributors and growers with an ever-expanding portfolio of generic-branded pesticides, Atticus, LLC is pleased to announce that it has acquired Tacoma Ag, LLC.
This strategic acquisition complements and expands Atticus' product offerings, particularly in the herbicide category, and further positions the company as a well-balanced supplier that is equipped to serve a full spectrum of customers. The acquisition also reinforces Atticus' commitment to exceed customer expectations by strengthening the company's scale and scope in an industry that is increasingly challenged by sourcing, supply chain and regulatory dynamics.
Tacoma Ag has a proven track record of providing quality products with a customer friendly approach; an ethos that perfectly aligns with Atticus' mission of delivering operational excellence. On a personal level, I've known Tacoma Ag's two founders, Kevin Howard and Bryan Wilson, for years and have the utmost respect for them as friends and as industry leaders. Together, we look forward to continuing to bring relevant, simple, reliable solutions to our customers.
Randy Canady
Canady says Howard will assume an active role in the go-forward company while Wilson will continue to participate in a part-time advisory capacity. Atticus plans to fully integrate all Tacoma Ag registrations and be prepared to offer a consolidated Atticus-branded portfolio beginning in the fall of this year.