Atticus introduces complete pyriproxyfen product suite
July 16, 2018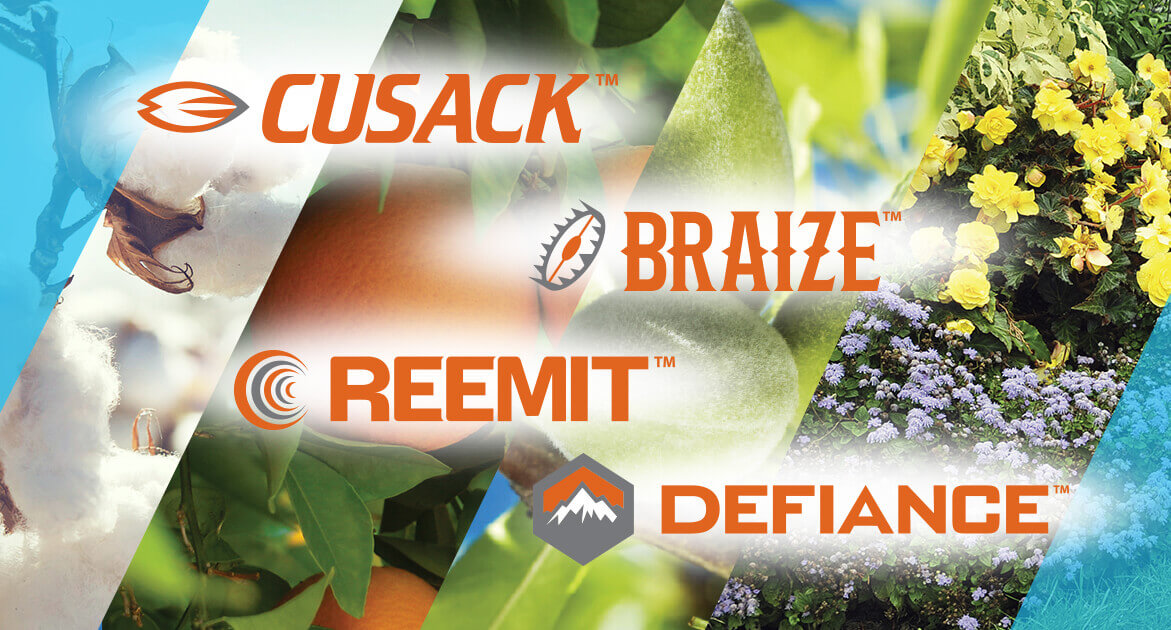 CARY, NC (July 16, 2018) – Atticus announces the rollout of a full suite of pyriproxyfen branded insect growth regulators to meet the specialized needs of its specialty crop and professional market customers.
Pyriproxyfen mimics a natural hormone that disrupts the growth and development of young insects and insect eggs, creating a very effective way for growers to protect their crops from invasive species. The Atticus suite includes six products, each formulated and packaged to meet specific needs and regions. Reemit 0.86 EC (comparable to Esteem® 0.86 EC) is formulated for California's specialty market/citrus while Reemit 35 WSB (comparable to Esteem® 35 WSB) protects stone fruits, strawberries, apples and citrus. Cusack 0.86 EC (comparable to Knack®) offers control on cotton crops in the Southeast region. Braize 35 WSB (comparable to Seize®) protects tree nut, stone fruit and pome fruit crops while Defiance 0.86 EC (comparable to Distance®) is formulated for ornamentals, ground cover and non-bearing fruit trees. Reemit 0.5 G Fire Ant Bait (comparable to Esteem® Ant Bait) offers robust control of fire ants and rounds out Atticus' pyriproxyfen portfolio. The product chart below offers additional details.
Pyriproxyfen has been proven to effectively combat insect infestations without harming beneficial insects.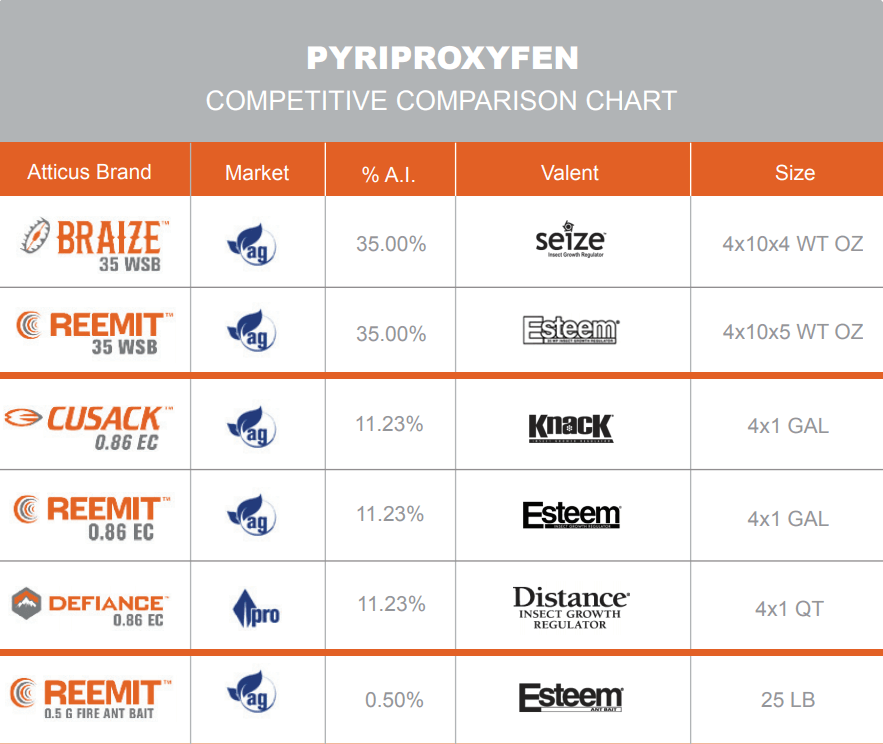 The original pyriproxyfen brands were nicely formulated, branded and packaged by specific market segment. The crop-specific customization is also consistent with one of our core pillars; relevance. We felt compelled to follow this market leadership and proven success with an Atticus-branded portfolio that brings simple, reliable solutions to our customers.
Randy Canady