Atticus looks ahead as it deepens commitment to US agriculture
August 6, 2019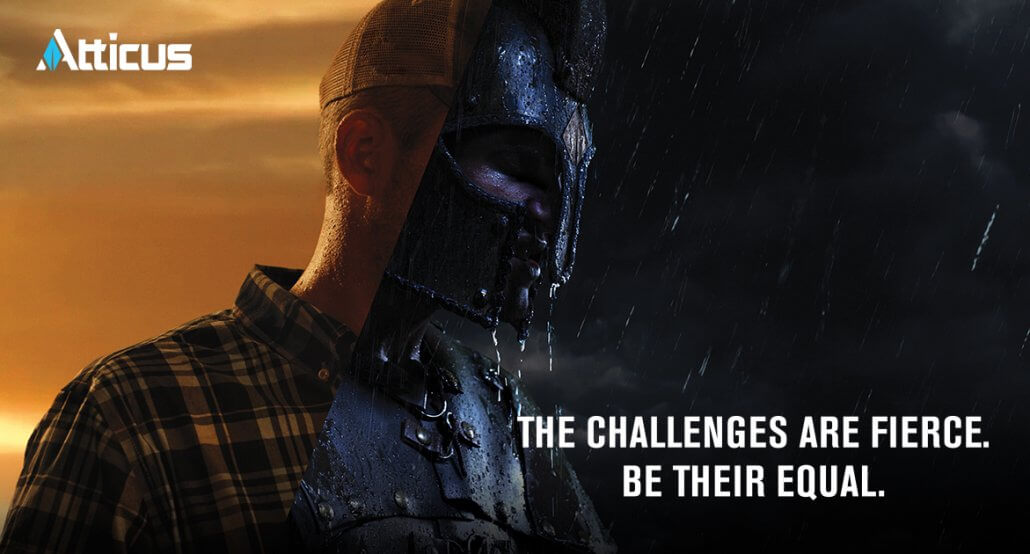 CARY, N.C. (Aug. 6, 2019) —Atticus applauds the American Farmer who transforms from the family and community leader into the competitive warrior who steps onto the battlefield. The 2019 Crop Season presented extreme challenges, but the uniqueness of each year is commonplace for the American Farmer who tackles obstacles with an unwavering commitment to deliver. As the industry looks forward, Atticus is proud to play its small role by introducing its go-forward team of professionals, robust portfolio of relevant branded-generic crop protection products, and marketing campaign aligned with the inner warrior that drives our industry to success.
While the chemistry isn't unique, the Atticus experience is. Atticus is devoted to operational excellence, which is simply defined as a commitment to systems, processes, communication, & coordination with respect across functional disciplines and orchestrated for one goal: Reliability. The industry has been tested by global sourcing from shortages of intermediates to plant shutdowns limiting synthesis of active ingredients, as well as challenges in contract manufacturing of finished goods. The tariffs dropped anchors in the middle of this perfect storm; however, Atticus seized the moment to become a healthier company with sourcing diversification. As Atticus strengthens its sourcing and back-office operational & development teams, it also advances with a line-up of talented commercial professionals who offer market insight and trusted customer relations. The Atticus experience is defined by the business acumen to ask the right questions, listen, and monetize for mutual benefit.
As Atticus continues to expand its product offerings, customers can expect the same level of intensity and attention to detail. Atticus' product development is inspired at a crop-specific level, ensuring a Relevant portfolio. Additionally, the updated Atticus website search function is intuitive. It allows users to enter a crop, active ingredient, or brand name to identify the Relevant product or portfolio needed. Also, as more and more product options become available across the industry, so does inventory clutter and confusion. Atticus deliberately engages common-sense brand names, logos, label layout, and color schemes to help differentiate products to facilitate more accurate product shipments and avoid misapplications.
"My passion for this industry and 'love for the game' has never been stronger. I feel fortunate to be surounded by a team of professionals who share the same passion to serve an industry where we have found such emotional connection. We are purpose-driven and guided by a well-defined set of core values that align the Atticus team. It is an honor to provide the tactical crop protection products to the American Farmer as they consistently become Battle-Ready each and every year."
Randy Canady