Atticus releases corn crop protection products
October 21, 2019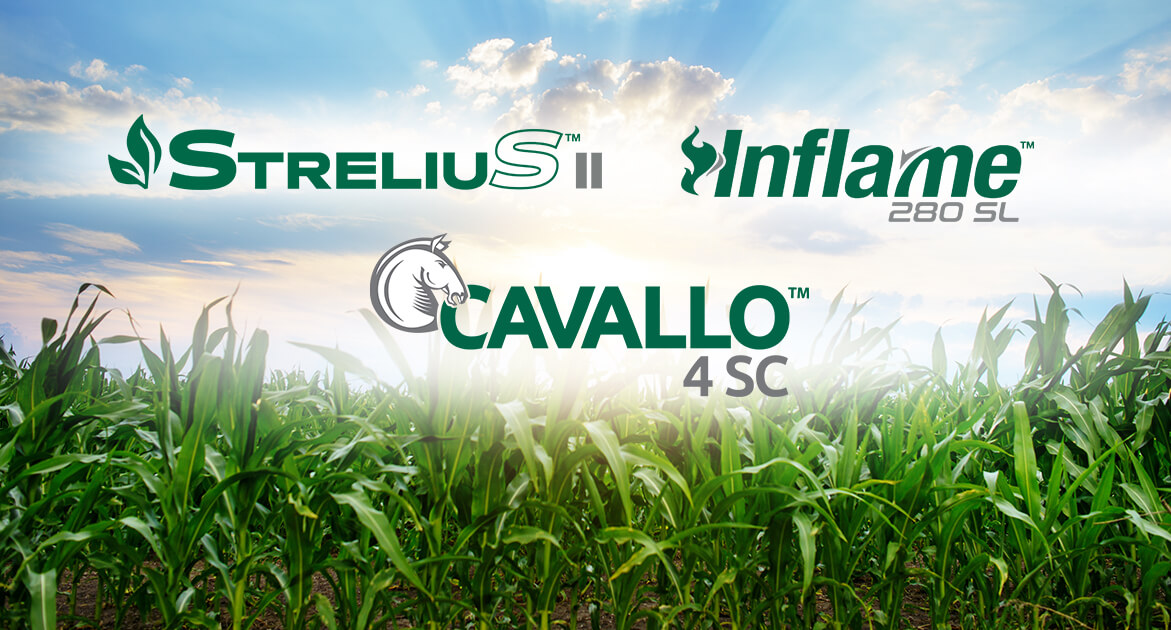 CARY, N.C. (Oct. 21, 2019) — Atticus, LLC announces three new additions to its portfolio of crop protection products, just in time for corn growers who are making input decisions this fall. Atticus branded-generic herbicides are now available to aid corn growers in their pest control efforts to ensure fields are set up for season-long success in 2020.
StreliuS™ II herbicide utilizes S-metolachlor to fight competition from a broad spectrum of early-season grasses and many broadleaf weeds. With the long-lasting residual control, flexible-use patterns and application timing of StreliuS II, corn is protected from weed pressure all season long.
Cavallo™ 4 SC features mesotrione to deliver superior contact and residual control of tough broadleaf weeds, including velvet leaf, cocklebur, pigweed, sunflower and nightshade. The herbicide is readily taken up by leaves, shoots or roots, and offers a flexible pre- or postemergence application window. The highly selective HPPD inhibitor mode of action controls resistant weeds to ensure maximum yield potential.
Inflame™ 280 SL herbicide with glufosinate is ideal for rapid burndown control. For over-the-top applications in glufosinate-tolerant corn, Inflame offers quick and consistent control of some of the most challenging broadleaf and grass weeds. It has flexible application rates and a unique mode of action, making it an excellent tool in rotational programs.
A product in Atticus' existing corn portfolio, Stigmata™ complements the new brands by utilizing clopyralid for in-soil application to control giant and common ragweed, common cocklebur, jimsonweed and other broadleaf weeds that can be damaging to corn crops.
Choosing generic products offers an affordable solution to crop protection, providing powerful defense against the toughest weeds and most resistant diseases. Atticus offers a broad portfolio of affordable and reliable branded-generic crop protection products to give crops a strong defense from the get-go.
For more information on the Atticus corn portfolio of products, visit AtticusLLC.com/crops/corn.

As growers endure the uncertainty of future tariff agreements, it is critical to find economical, comprehensive crop protection for corn. Atticus has navigated the supply chain reality of shortages, plant shutdowns, tariffs and more to be able to deliver cost-effective agronomic solutions to retail distribution and growers to help protect yields.
Mike Henderson