Win the Mite Fight with Atticus crop protection
February 15, 2021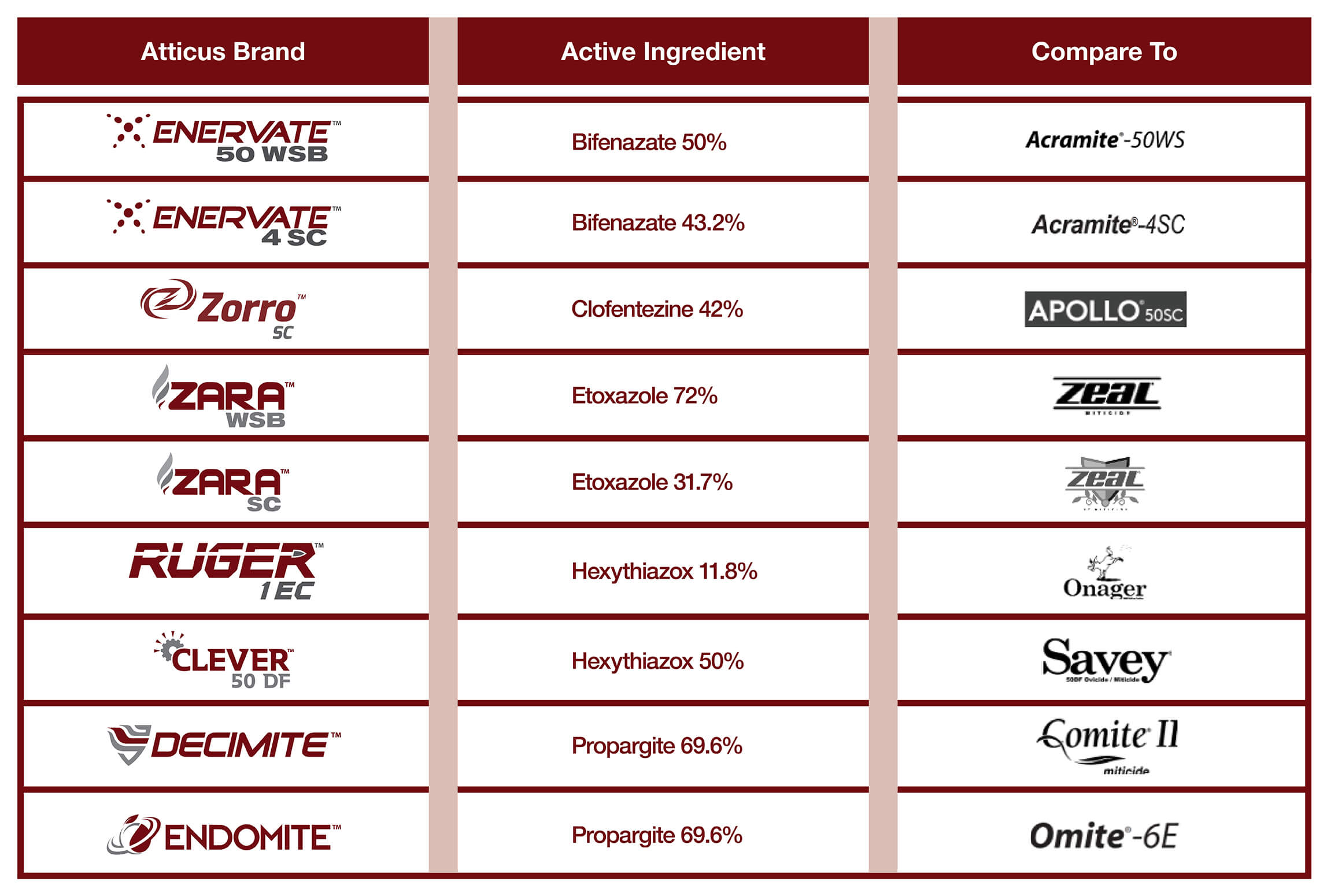 CARY, N.C. —As populations of spider mites, brown almond and other tetranychid mites begin to expand throughout the summer, threatening the success of a bountiful crop, it is important to find affordable solutions to manage the issue. Applying a miticide as part of an integrated pest management plan helps reduce the chance of resistance development, and allows growers to gain control of mites with fewer applications.
As specialty crop growers evaluate their crops for pests this summer, Atticus, branded-generic crop protection manufacturer, announces a portfolio of miticides available to treat almonds, grapes, walnuts, cotton and stone fruit.
Groves and orchards with water stress and ongoing warm temperatures are at risk for an issue with mites. As thresholds are reached — when 15% of leaves sampled have a mite present — it's time to treat with an effective solution that offers both strong knockdown and residual control, while also minimizing the impact on beneficial mites and insects. Atticus has a full suite of proven miticides with the active ingredients you're familiar with, at the right value.
Work with your pest control advisor to develop a pest management plan ideal for your operation.